Many youth teams struggle to find someone who wants to play goalie. One of the main reasons is simply that youth goalies feel that practices are no fun.
For the youth coaches out there who are wondering how to make practices more fun for youth lacrosse goalies when it seems like for most drills the goalie is just getting hammered, this post is for you.
Lacrosse is a beautiful game and it should be fun. If your goalie is not having any fun playing there's definitely a problem.
To play well and improve, a goalie must enjoy the game and also have fun.
Of course some practices will be tough. Getting better and improving physically is not always smiles and sunshine. But below I share with you some thoughts on how to make practices fun for youth lacrosse goalies.
Go Nuts on Saves
Everyone celebrates goals. No questions asked. It's a natural thing. Ball goes in the goal, the crowd goes wild, the players hug and general good vibes are shared by all.
But not everyone celebrates a lacrosse goalie's saves with the same vigor.
Whether its a game, a scrimmage, or just some drill during practice, anytime the goalie make a save the team culture should be to go absolutely nuts.
Parents, defensive teammates, and coaches should all be enthusiastically giving that little goalie props.
Lacrosse goalie is a hard position and there is a fair amount of getting beat up that goes with the title. But the feeling of everyone getting behind you when you make a save will make every bruise worth it.
I've even seen examples on youth teams of kids volunteering to play goalie because they see how excited the team gets after saves and they want to get in on that glory.
Give Your Goalie the Upmost Respect
Playing goalie in the sport of lacrosse is hard work. It takes guts and as a result every team should give a huge level of respect to their keepers, even when they play bad.
That's why lacrosse has the tradition of saluting the goalie first immediately after a game or ensuring that goalies go first in the post-game handshake line.
I think this level of respect starts with the coach. If teammates see the coach respecting the goalie at every available opportunity they will also give the keeper the respect he deserves.
This also means you're not publicly shaming the goalie on missed saves. A quick one-on-one conversation can still get your point across and allow the goalie to save face.
During practice think of ways to give the goalies special respect and the beating they take during drills becomes a little more bearable.
Encourage Them to Get Protected
Lacrosse goalies don't wear enough pads in my opinion. Culture, machismo, tradition, peer pressure, I'm not sure of the exact reason but goalies are getting beat up for no reason - especially during practice.
The other excuse I hear all the time is I can't move as fast with pads. Professional swimmers can't swim as fast with board shorts and drag suits but that doesn't mean they don't train with them. Football pants don't seem to limit speed that much anyways.
When the protection rules come from the coach the youth goalie has no choice but to get protected.
If they want to strip the goalie pants and shin guards for the games go ahead but during practices where goalies can take a beating this extra padding will make things more fun by eliminating pain and most importantly eliminating fear of the shot so they can focus on making saves.
As a coach you can help promote of a culture of goalies getting protected. If attackman, middies who don't understand the position give the youth goalie some lip for wanting to use extra padding, that's where a coach might need to step in and ensure it doesn't happen.
Do Realistic Shooting Drills
As a youth coach I encourage you to only put your goalies in the line of fire in realistic situations.
Lining the entire team up around the 8 yard mark and having them rip time and room shots at the goalie one at a time is not a realistic situation. That happens on maybe 1% of shots in the game, its not realistic.
I'm 100% for goalies facing shots during drills in practice, no problem with that. However if they are going to face shots it should be a realistic situation.
If you're doing a shooting drill with no defense put a cone down on the ground and tell offensive players they must shoot before that cone. That way, middies and attackman don't crank unrealistic shots at the keeper.
Alternatively if the purpose of the drill is purely to improve shooting consider having the goalies perform a workout on their own instead of standing in the cage as targets.
You can buy a goal target to attach to the lacrosse goal in shooting drills so players can practice hitting the right zones.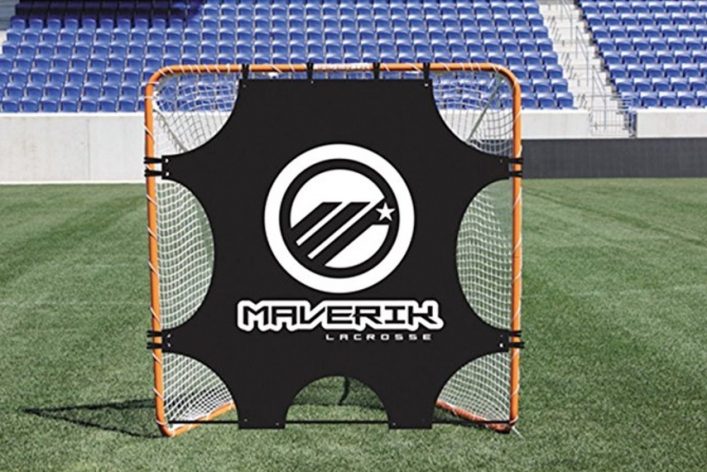 Avoiding unrealistic situations will help the goalie keep a good attitude during practice.
Use Tennis Balls
If you're performing a drill that's especially hard on goalies like 1 on 1's or lots of inside shots I recommend you use tennis balls.
Tennis balls don't sting like lacrosse balls and can keep the goalie having fun during practice.
Since tennis balls don't have the weight of lacrosse balls the goalies will also need to work on having soft hands to keep the ball in their stick and avoid giving up rebounds.
Try to Get a Dedicated Goalie Coach
For a new, youth lacrosse program I would try to recruit another coach or parent - ideally the goalie's family, but not mandatory - to be the dedicated goalie coach.
But what if they don't know anything about playing goalie? No problem. There are plenty of lacrosse goalie resources (including this very site you're reading) as well as goalie social media accounts available online to learn the position.
Furthermore lacrosse goalies need a mentor, a counselor, a motivator, and a guide. You don't need to have any experience coaching lacrosse goalies to fill those roles.
I believe a goalie with a dedicated coach who is looking out for them and fully dedicated to them will have more fun in practices.
Additionally this dedicated goalie coach can watch them as they perform drills and exercises to ensure the effort is there, even if they're not capable of providing technical feedback.
With experience that coach will be able to learn to the position and start to provide tips to their lacrosse goalie when they notice something ashtray.
Also during games, its ideal to have a goalie coach who will watch over their game play, as well as someone to go to for guidance. A dedicated lacrosse coach can fill this role and make the position more fun for the youth goalie.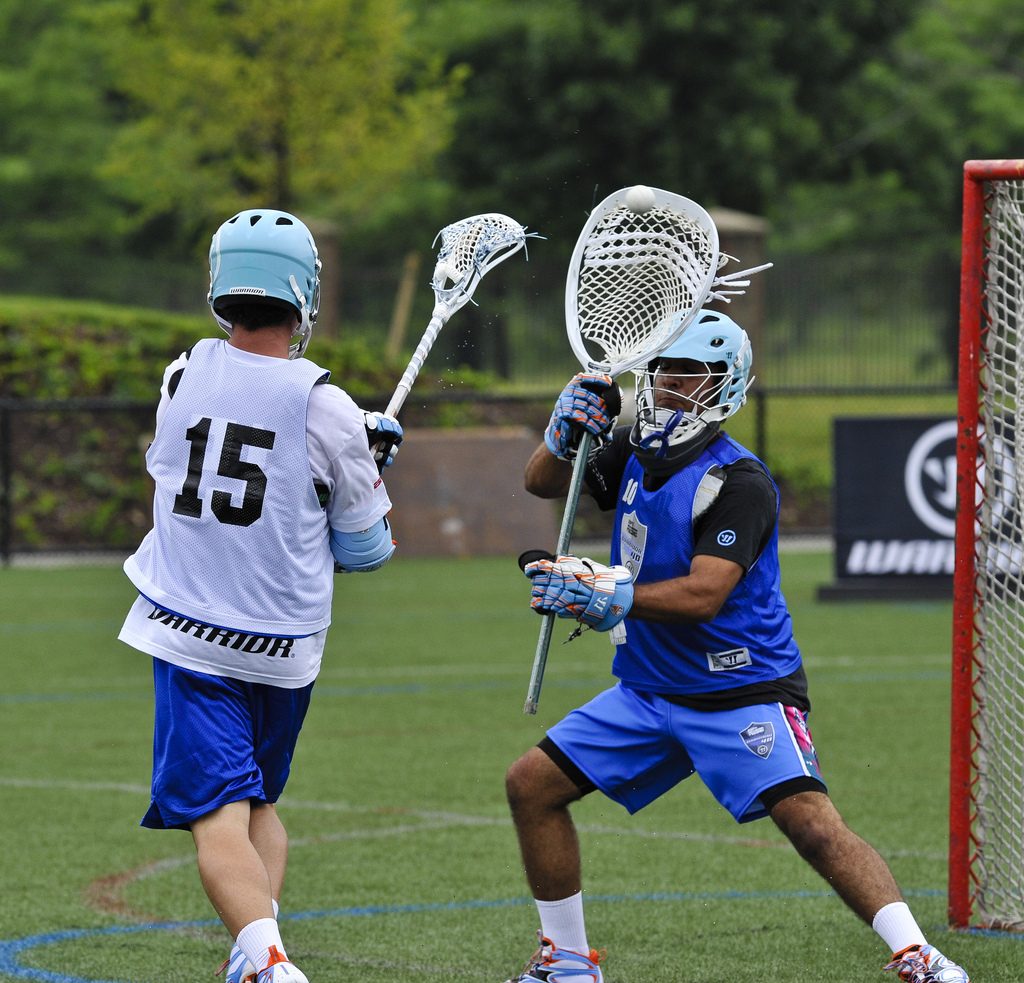 Mix the Goalies into Line Drills
Lacrosse goalies do need special training due to the uniqueness of our position.
But rather than send the goalies off to goalie island every single time the team starts line drills consider working them in once in a while.
Goalies need good stick stills and the change will breakup the monotony of goalie island and make sure the goalie is continuing to have fun during practices while they improve their game.
Get the Right Goalie Mentality
At the end of the day if a goalie isn't having any fun, this position might not be for them.
It takes a special person to succeed as a lacrosse goalie. It's often said us lacrosse goalies have a screw loose and if the youth goalie on your team has all his screws tightened firmly perhaps its time to find another position.
Bravery is a must and you have to understand that bruises are apart of this job.
If you've implemented all the techniques from this post and the goalie is still not having any fun, consider switching positions.
Conclusion
Lacrosse is a great sport and I'm glad this coach is curious as to how he can make practice more fun for the goalies.
By making practice fun for goalies we're ensuring that they'll continue with the sport and get better at their craft.
While in college I certainly had my fair share of practices that were not fun. Some days you will take a beating but most times you should be enjoying the position and this beautiful game.
To ensure your little lacrosse goalie is having fun try implementing these techniques:
Go nuts on saves!

Respect the goalie

Ensure the goalie is padded up

Do realistic drills

Use tennis balls

Get a dedicated goalie coach

Mix the goalie into line drills
And after all that if the goalie continues to not have fun practice after practice, perhaps they're not meant to be a lacrosse goalie.
Until next time! Coach Damon